Manchester bricks upcycled into new terrazzo tiles! 
Terrazzo was originally conceived as a way to use up discarded marble chips and aggregates -by upcycling construction waste and binding it with cement, new premium surfaces can be created.
Now, with the advent of our low carbon cement technology, terrazzo has the potential to be the ultimate circular construction product, providing architects and designers with the opportunity to upcycle materials from old buildings and repurpose them into new terrazzo surfaces!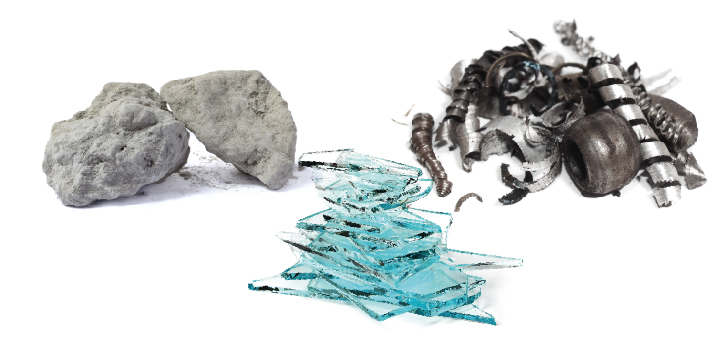 Don't waste it,
remake it! 
By reusing materials from buildings designated for demolition or upgrade, not only can an enormous amount of CO2 waste be prevented, but the story and character of the old building can be brought into the new.
"We are experts at repurposing elements from old buildings and incorporating them into new ones. Terrazzo could be the ultimate circular product!"
The built environment offers a veritable treasure trove of materials just waiting to be reused – from glass to metals, concrete, stone, bricks and even timber – all kinds of materials can be repurposed and incorporated into our terrazzo!